Bronte Stag Weekend 2015
Bronte Park British Car Day was a spectacular success once again thanks to the Toronto Triumph Club and their organization; the improved traffic flow on the approach roads was a big improvement as was the 'fast lane' entry for pre-registered entrants.
This year broke all records with attendance of cars and spectators due most likely to an incredible weather forecast. For the Stag owners, a full weekend had been planned and went off successfully.
Our Friday tour was to the Warplane Heritage Museum in Mount Hope, a suburb of Hamilton where we had a guided tour of the museum together with a sit down lunch in the hanger amongst the planes. The drive there was through scenic local countryside for around an hour, just enough to enjoy the sunny day with our tops down. The museum is quite unusual as it is an active flying museum with a collection of planes from WW2 and earlier. Every time I go I see or learn something new. The guides that accompanied us around were great telling us so much more about the history of each plane.
On Saturday our group visited the village of St George for their Apple Fest street celebration. Main Street was blocked off to allow various vendors to set up stalls with a large variety of wares plus lots of food stalls to suit most everyone. The day was a little gloomy and we did get wet on the way home, some had left early and missed the rain. Dinner was at the Admiral's Inn following a SKYPE communication set up by Chris Holbrook and Terence McKillen with the two British drivers, Kieron Brown and Phil Garratt who campaigned a Stag in the Trans America Challenge this year. They were leading for three quarters of the distance until a pinion bearing gave out on them. They did finish the rally after a used differential was found for them. They were a very interesting couple of guys, very enthusiastic about the way the Stag performed.
The set up on Sunday at Bronte Park was again well done by the Toronto Triumph club where a special layout had been arranged in a fan shaped pattern to accommodate an anticipated 45 Stags. That number did not materialize but we did get a credible 34 show up. Approximately 1100 British vehicles were officially registered plus more that didn't register, a great show all in all.
The winners of this year's show in the Stag category, which is a participant's choice award, were:

1st place John Kolton, IL, 2nd place Chris Tank ON, and 3rd place to Anthea Turner ON.
So, once again we had a wonderful weekend meeting old friends and making some new ones. We are already thinking about plans for next year. The newly introduced registration process for our Stag weekend activities (separate from park registration) helped us organize tours and meals more efficiently so we will be doing that again for 2016, as well as sending out more details of the weekend activities as we get plans in place.
Go to our web site for more pictures of the event /Bronte/graphics/, the date of the show next year will be September 18th, we hope many of you will join us. Also place on your long range radar, 2020 will be the golden anniversary of the Stag launch so we will want to have 50 Stags on display, so, mark your calendar.
Friday, The Canadian Warplane Heritage Museum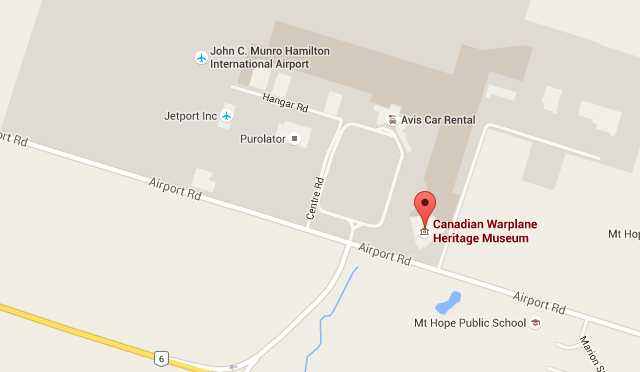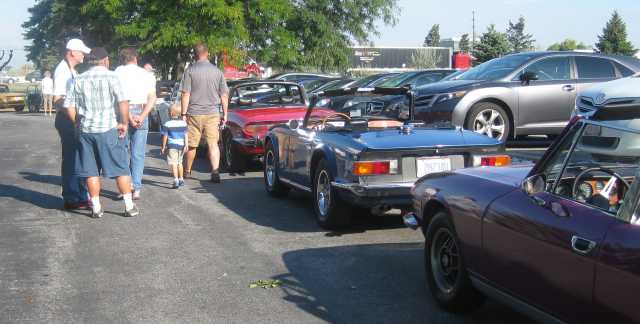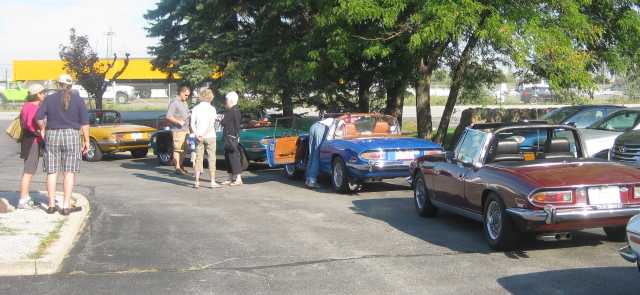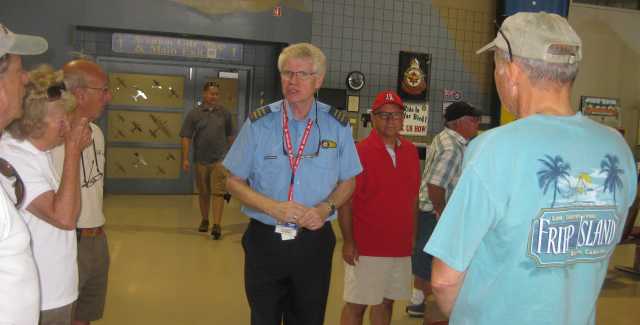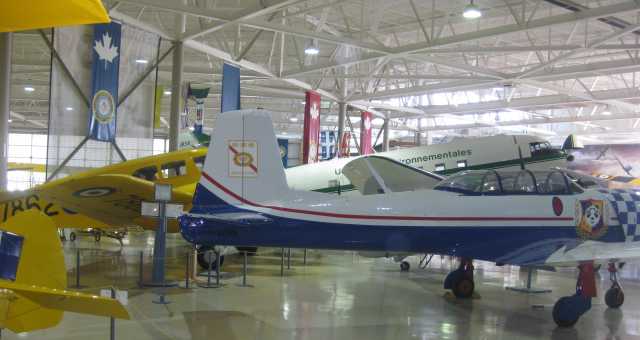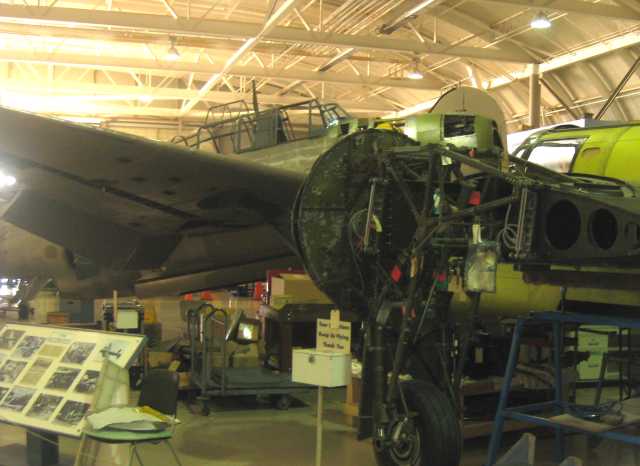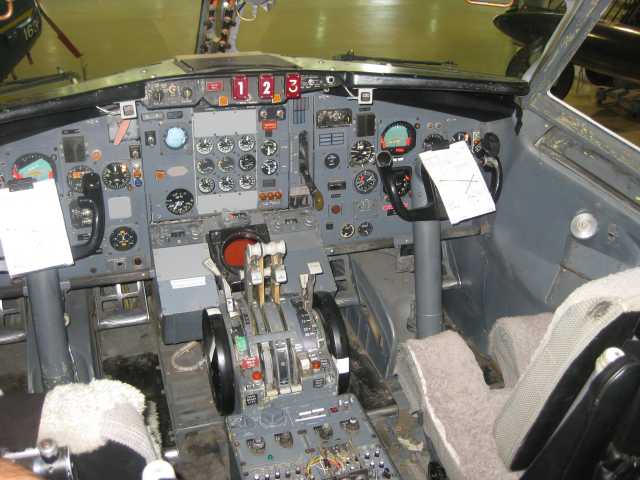 Saturday, St. George Apple Fest
St. George Apple Fest County of Brant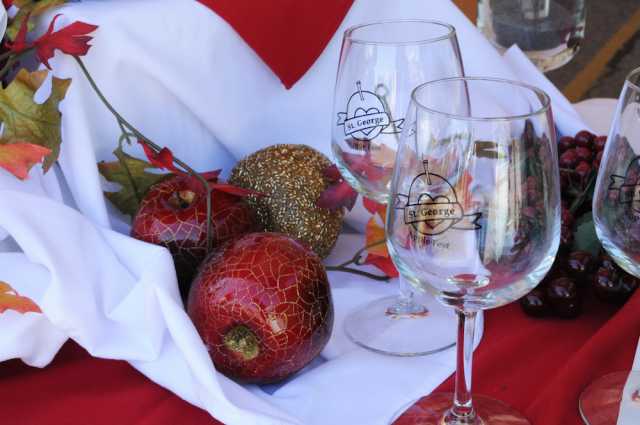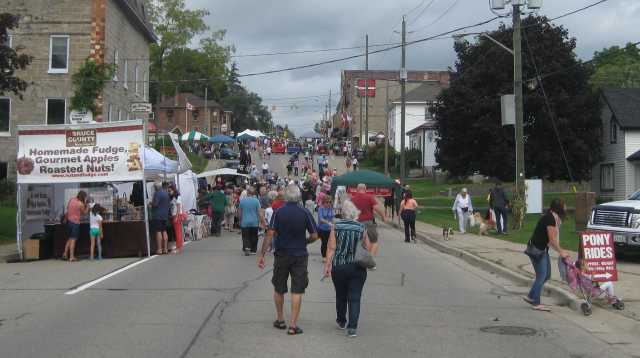 Saturday, Admiral Inn Banquet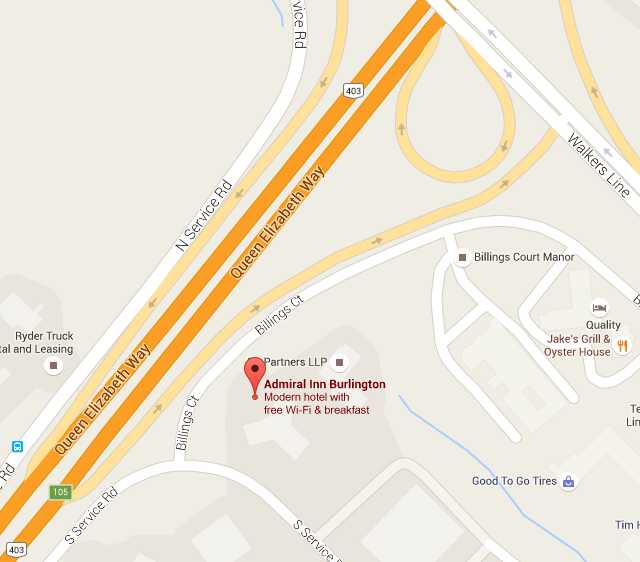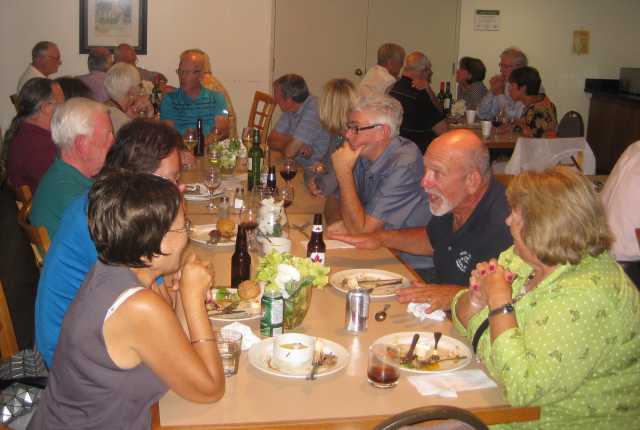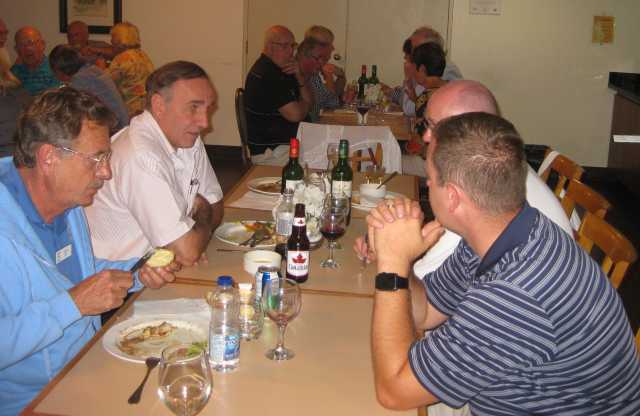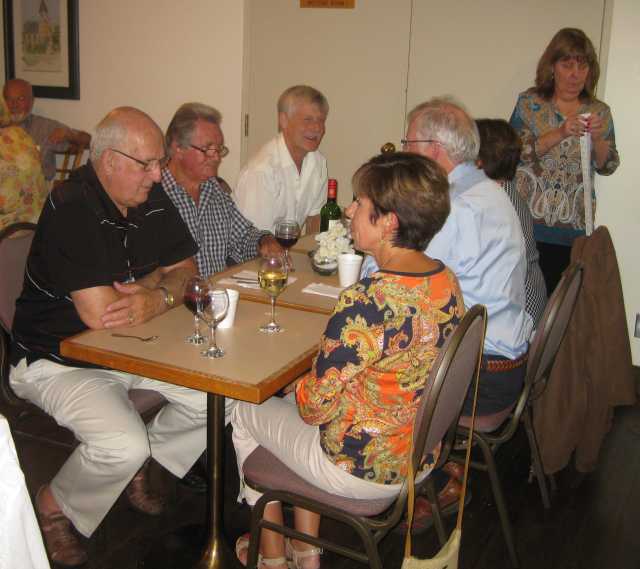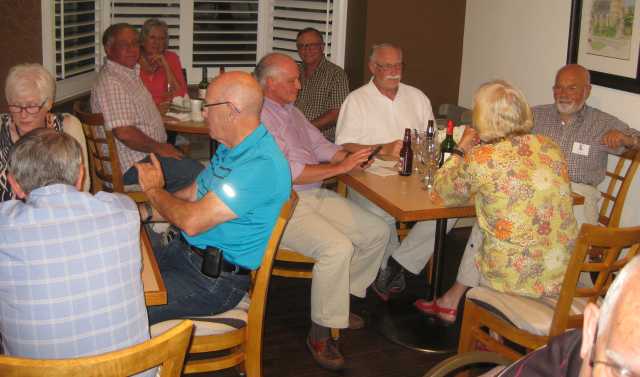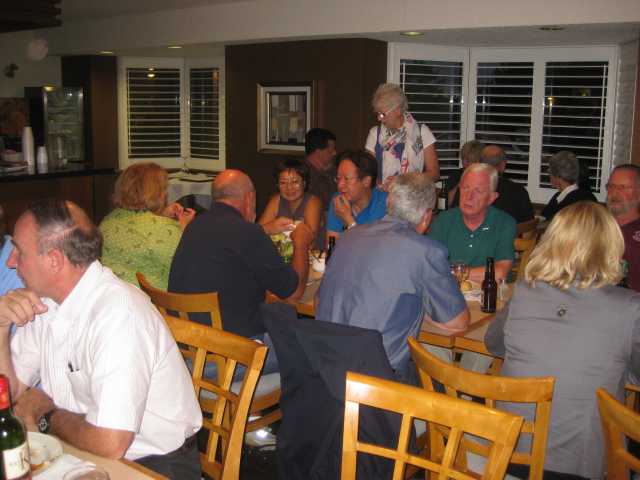 Sunday, British Car Day, Bronte Creek Provincial Parl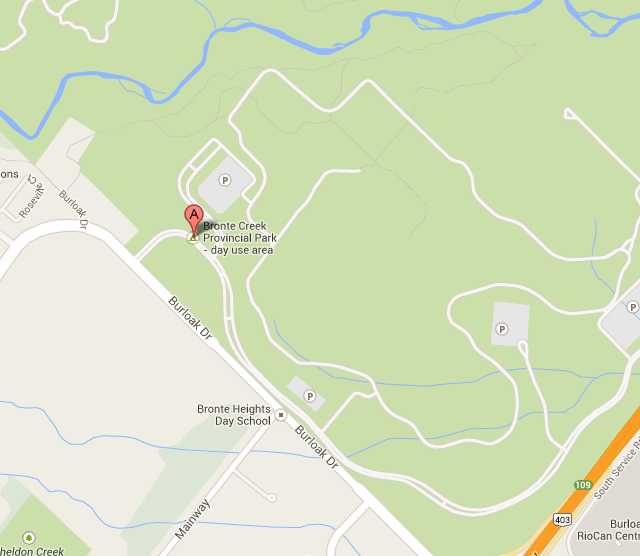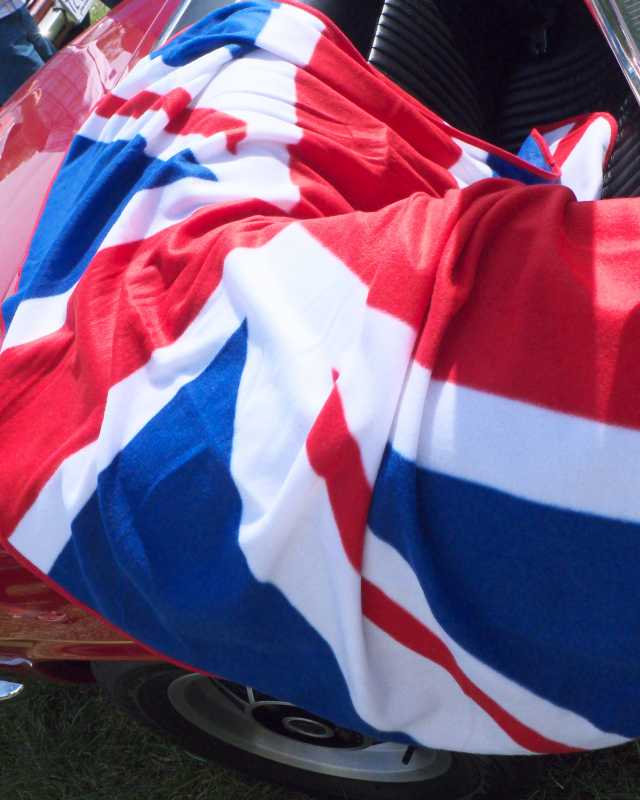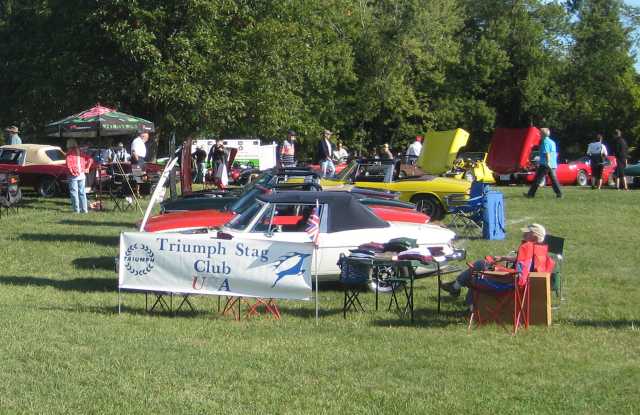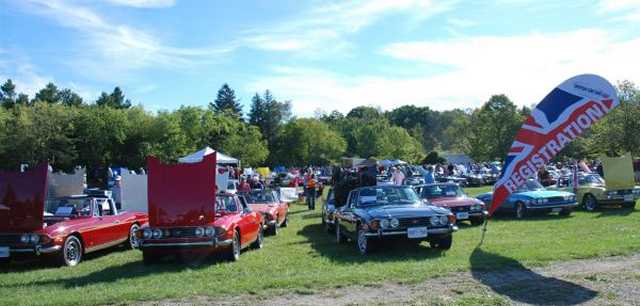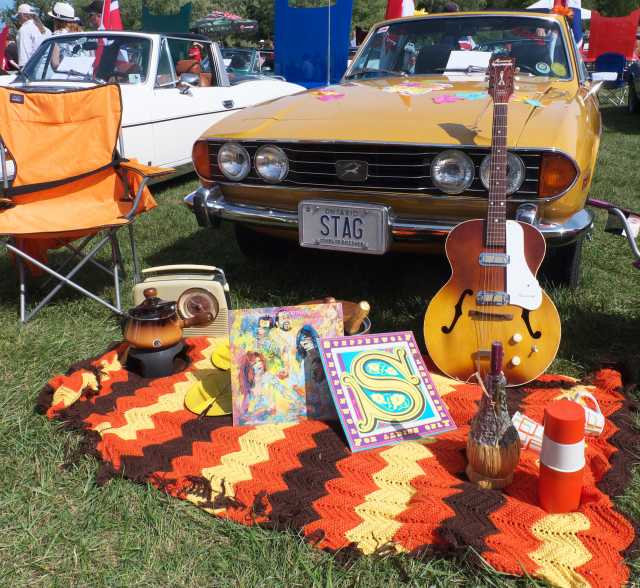 Tony Fox's Stag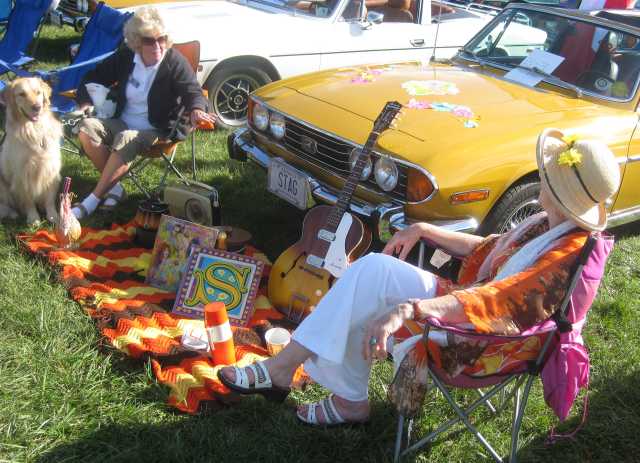 Griz Holbrook & Lynda Hill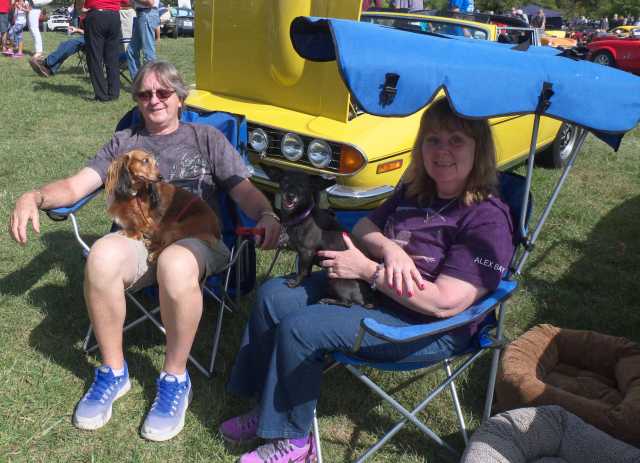 Chuck & Carmie McCormack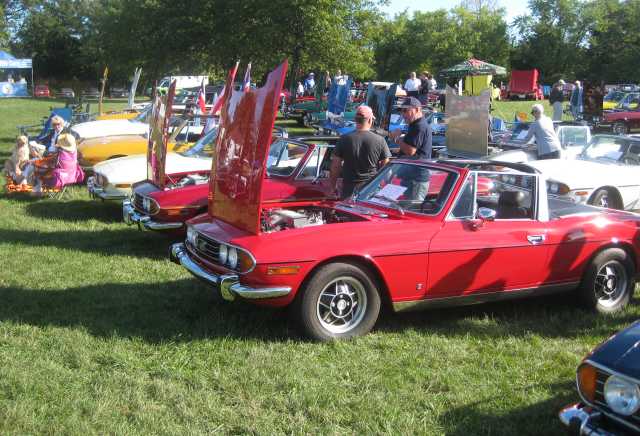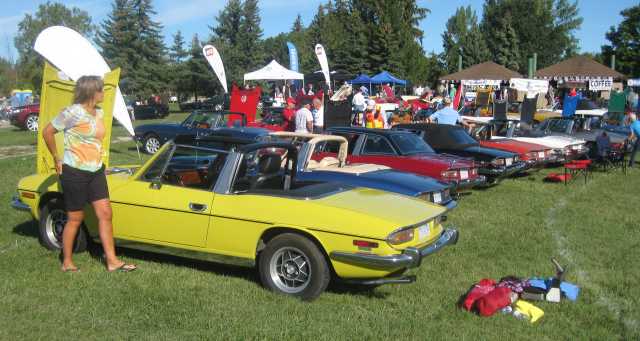 Anthea Turner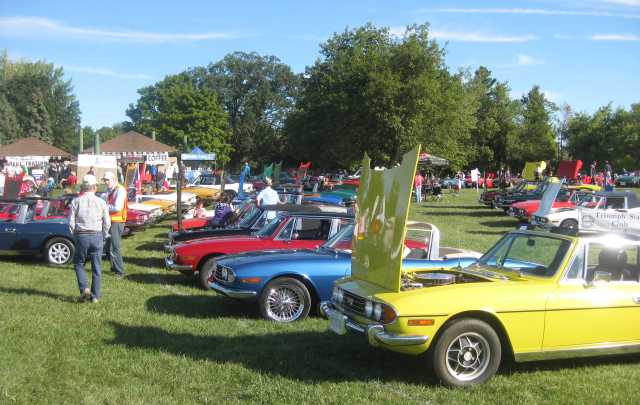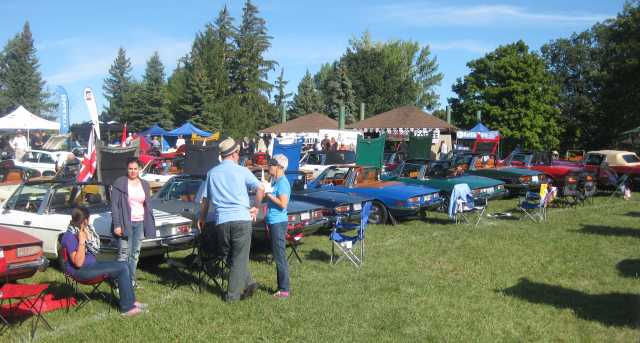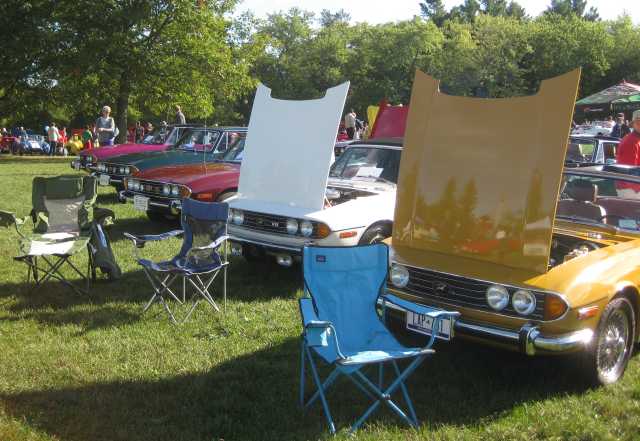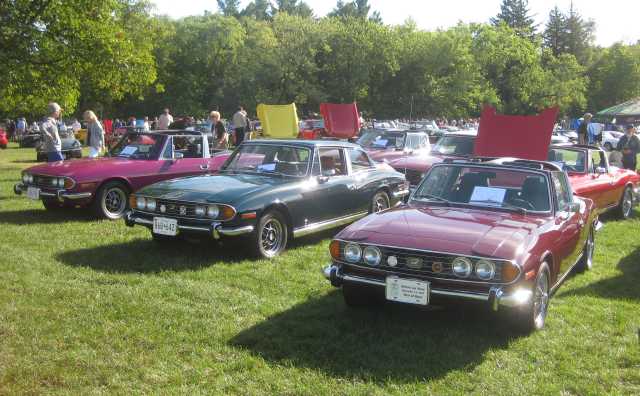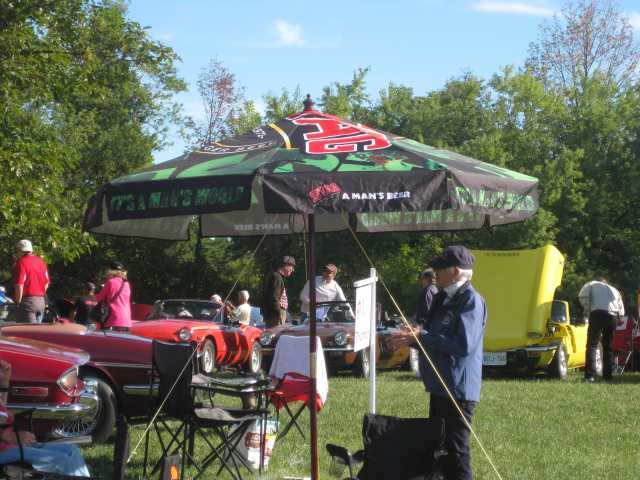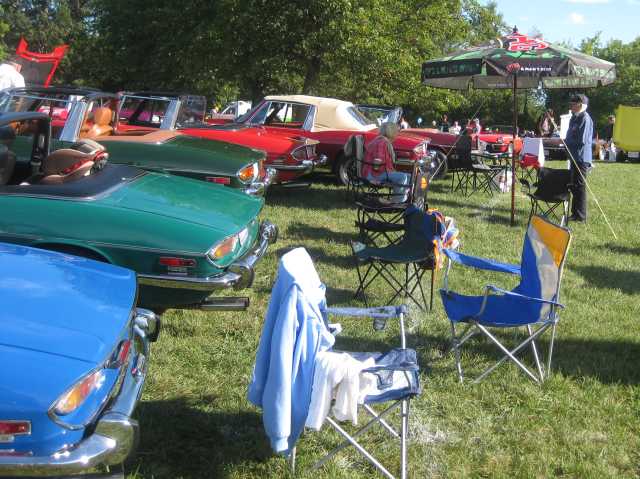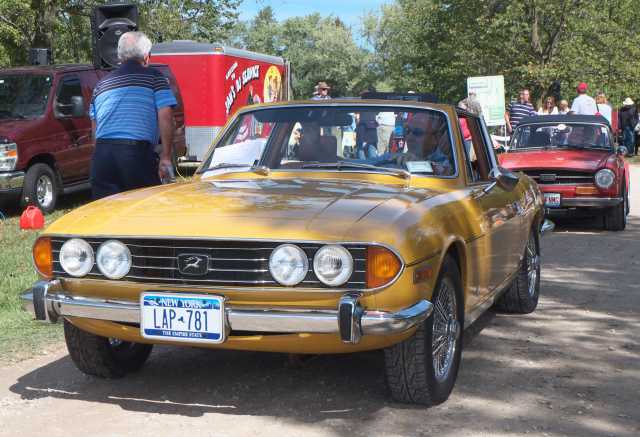 George Haar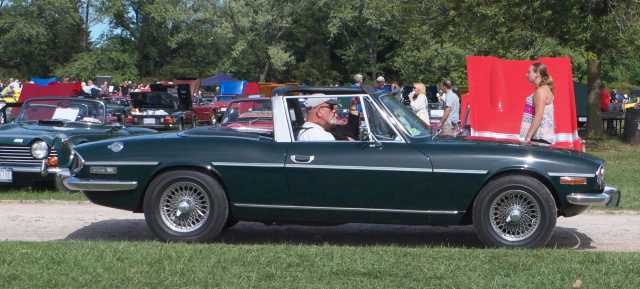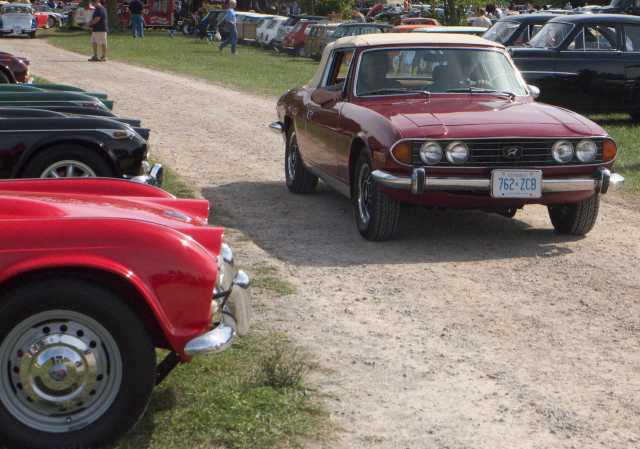 Colin Moss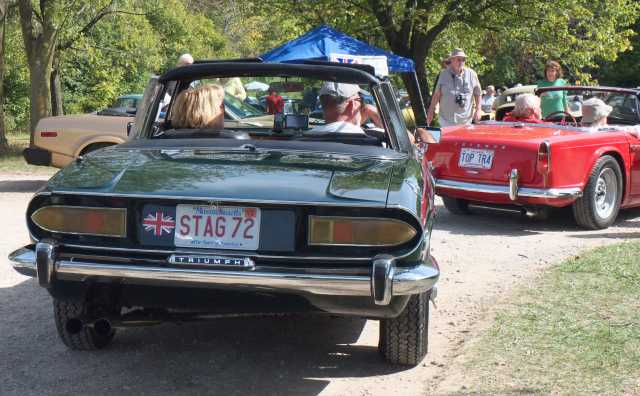 Rand Torman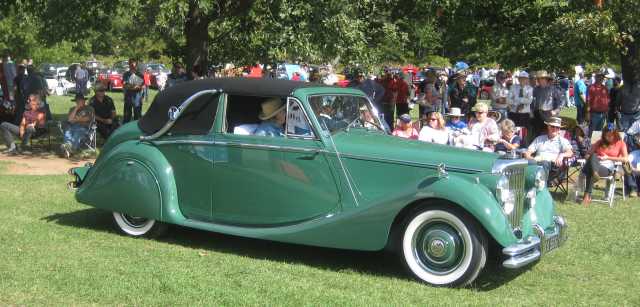 Best of Show Judges Award | 1950 Jaguar Mk V DHC owned by Julien Brosseau
British Car Day Class X Triumph Stag Winners
1st Place #342 John Michael Kolton
2nd Place #154 Chris Tank
3rd Place #828 Anthea Turner